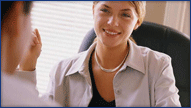 Consultancy for affiliation formalities
Financial Planning
Co-Curriculum Activities Guidance
Personality Development
Teacher's Empowerment
School Management Software
Workshops (by renowned personalities)
Manuals (duty charts etc.)
Checklist (Professional Working
environment)
Centralized Purchase Discount
Operational Manual
Latest Technology Assistance
Sports
Standard System of Working
Smart Classes
CCE Implementation

Centralized Purchase Discount

NES aims to provide the list of suppliers of supreme quality school consumable, furniture and fixture, at the lowest possible cost. Additionally theses product are supported by an extraordinary level of service.

School Consumables
- Stationery
- Art and Craft materials
- School supplies
- Books and notebooks
- Educational Toys
- Instructional Materials etc.
Furniture & Fixture
- Table & chairs
- Other Furniture
- Computers
- Gensets
- Projectors
- Cubicles etc.